Not sure where to buy your squishies? It's true that these small anti-stress and very kawaii objects are rather rare and it's often difficult to get them. Nevertheless, there are two places where to find squishy.

Squishies are small anti-stress foam objects that represent an object, food, a character or an animal. They have pretty colors and are very cute. A squishy has the same role as a stress ball, i.e. by pressing it regularly with your fingers, it allows you to release the tension accumulated in your muscle and thus to relax and evacuate your stress. Squishies are very satisfying to crush!
Squishies are largely the target of children and teenagers who love the Japanese and Kawaii universe. There are many models, but it is not easy to find them.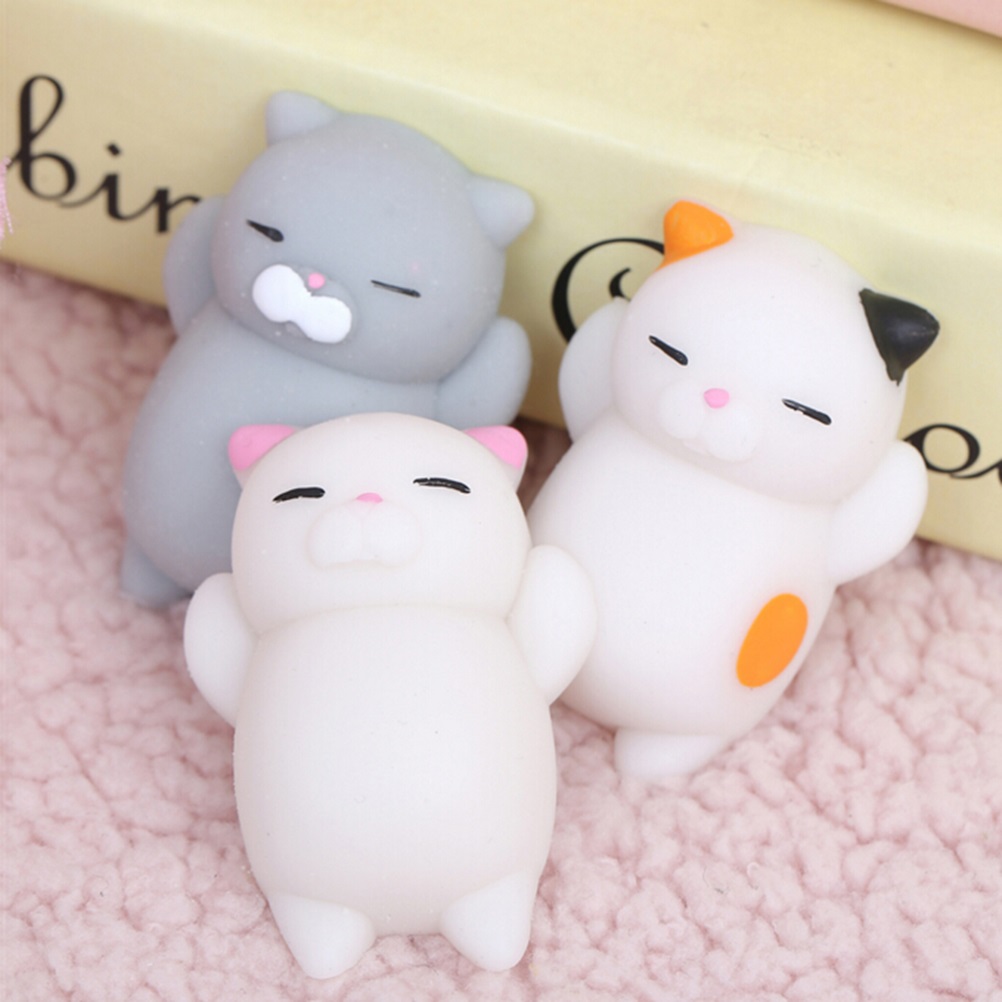 Physical stores
Some toy stores as well as a few large supermarkets sell squishies. However, their stock is often limited to a dozen different models and they are often mini squishy. Often, these squishies are only sold in season, so you can for example find them in December, but not in February.
if you manage to find some, it can be interesting for you to have a first approach to squishy. So you will be able to touch it in order to know the feeling of relaxation and self satisfaction that it provides and also to smell the different smells that squishies can have. Because yes, squishies smell good!
On the other hand, it is important to know that mini squishies are quite different from normal sized squishies, because in addition to being very small, they are not made of foam, but of soft rubber and therefore do not have as much de-stressing power as the others. But they are still very cute!
Online stores

On the internet, you can find the squishy you have in mind. Indeed, if you go to our online store you can find more than 350 models of squishies, just that! Our site offers indeed the largest number of squishies than any other store in France. You will be able to easily navigate through our different categories that group squishies by theme: unicorn squishy, super hero, galaxy, giant, and more.
We also have a very reactive after-sales service which answers you in less than 24h as well as a fast shipping. So, do not hesitate if you have any question to contact our support and we will be happy to answer you as soon as possible.
You may find other online squishies sites, but you must be careful, because their delivery often takes more than a month and their after-sales service is non-existent …
We therefore recommend that you order all your squishies on www.squishies-usa.com and if you don't find the squishy of your dreams, know that nothing is lost! You can ask us via our contact form and our logistics manager Anna will take care of finding it for you!