With this awesome set of mochi squishy you can have fun with your friends and family!
Looking for a different feel to classic squishies? Then try these mochi squishies!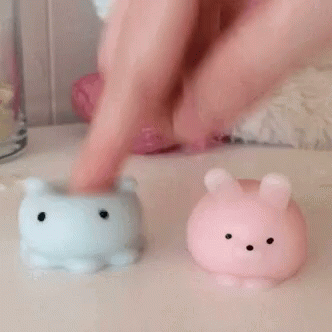 We offer several lot sizes with very competitive prices. So you can choose the number of squishies that best suit you according to your budget. We have 68 different squishy mochi and they will be distributed randomly in your batch.
You can find a rabbit, chick, panda or koala mochi for example. All models are visible in the second photo.
These mini squishies will be perfect for making a small collection of miniature squishies or for sharing and trading with your friends!
Features
📏 Size: 1.6″ to 2.7″
🐑 Material: Silicone
🌈 Color: Several
🐨 Amazingly pleasant to touch
👶🏻 From 6 years old
We only sell quality squishies that have been validated by us. Each product comes in a kawaii packaging.
Read More